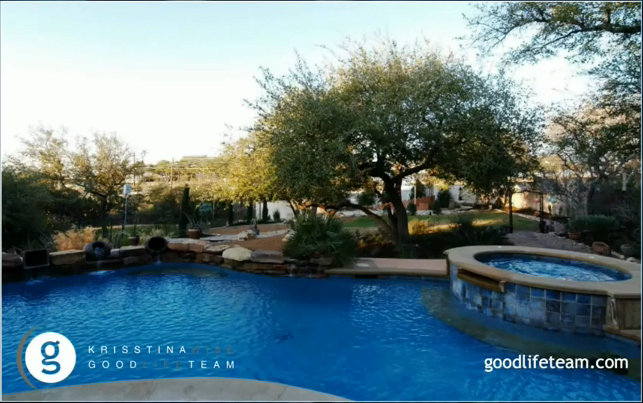 What Is a Landing Page?
If you want to generate leads from your website, landing pages are a must have.
Essentially, a landing page is any page a visitor can arrive at or "land" on. It's a page you can send clients to gain specific information, such as to learn more about your local market, view a listing, request information from you, and so on.
And if you design your landing pages with purpose and intent, landing pages are also tools for lead capture.
In this blog article, we're going to look at a specific type of landing page for Market Updates that we use at our brokerage, GoodLife Realty, and how we use it to engage our network, boost traffic to our website, and ultimately generate leads. (Don't have access to a website, or want a done for you solution? We offer websites with landing pages as part of the Paperless Agent Coaching Club.)
Market Update Landing Pages
Market Update Landing Page are just a page you can send people to if they want to receive updates on what's going on in your local market.
Remember: A landing page will most likely be someone's first impression of you. You have seconds to catch the viewer's eye and engage them.
So, when creating your page, be sure to make it attention-grabbing. Use stellar photography and copy that speaks to what your viewer hopes to get on that page.
Below is an example from the Paperless Agent Coaching Club's AgentID Site:
Sample AgentID Marketing Landing Page
With this landing page, you promise to send notifications when homes hit the market, home prices change, and so on… All your visitors need to do is give your
This is how landing pages serve a vital business function: They allow you turn to collecting data (ie: contact details) of people interested in learning more from you...
Let's take a look at how it works. A well designed landing page will have a Call to Action–direction to the viewer to do something. Or DO THIS and GET THIS (enter your email and receive market updates).
The screenshot below shows what our sample landing page looks like if you scroll down to the call-to-action buttons (Get Market Updates, Ask a Question, and Send Instant Updates are all examples of a call to action):
Sample AgentID Marketing Landing Page
The call-to-action buttons in the screenshot above prompt visitors to take an immediate action by a) clicking on the button and b) filling out the required info you program, such as name and email address (which will then add them to your database).
To fill your database with quality leads, you can promote this landing page, on- and off-line. The more traffic you drive to this page, the greater the chance someone will fill out one of your forms and become a lead!
How do you use your Marketing Update Landing Page to get potential clients to your site? That's exactly what we're going to cover next.
How To Market Your Landing Page
No one likes a pushy salesperson (and that's definitely not a tactic we suggest you try), but a well-designed landing page with a clear call-to-action actually allows you to help your potential clients without ever becoming that annoying agent (you know the one we're talking about).
So how do you deliver stellar content without putting people off? Here are a few ways to market your landing page that we have found to work best, don't take a lot of time, and require a no, or low, budget:
Email
If you've been an agent for any length of time, then you have an email database for your network: past clients, leads, and so on.
These contacts are closest too you, and you definitely don't want to bombard them with requests. For your network, it's best to take a subtle approach: Simply send them useful information. For example, you could publish a blog post once a month, and email your database to let them know when it's ready.
Here, you're hoping to uncover those in your database who might move or buy a home in the near future. By sending people to your site, you increase the chances of someone, say, browsing a listing or requesting a home valuation.
Open House
Believe it or not, your next open house is the perfect time to market your landing page.
This is something that luxury agent and Paperless Agent co-founder Garry Wise does exceptionally well; engage with people at his open house events. First off, open houses provide you with an excellent opportunity for brand promotion (signs in the neighborhood, via Facebook, etc), and they also provide you with the opportunity to get people who are interested in homes in a particular area signed up on a Market Landing Page.
That's right: he gets sign ups at the open house.
Here's how he does it: imagine a couple walk through the house, they've been there a while and are about ready to leave.
Getting them signed up to your MLS list could be as easy as saying, "If you would like to get an update on more homes like this delivered right to your inbox just enter your email right here…".
Have your laptop all ready to go (with your own Marketing Landing Page showing, of course) and you can turn that open house in to an ongoing opportunity to really connect with future clients!
Social Media
If you already have a Facebook business page, you'll see that instead of adding the usual status update you can actually update with a photo (or more than one), as you can see in the red box in the screenshot below.
Simply add your favorite landing page photo (add more than one by clicking the little '+' sign you see in the shot below), add some powerful copy, and the unique url to your sign up form, and you'll end up with something like this:
Just click 'publish' and voila, you've shared your Marketing Update Landing Page with your Facebook business page followers!
It's a great idea to add a new call-to-action on your Facebook page once a week (and it's done and dusted in less than five minutes) but try changing up the photos and copy you use. We save photos under a variety of themes in our members' area for you to download (luxury, modern, country ranch, etc) that you can use in your social media marketing.
Just add your custom link and modify your copy based on what your potential clients are searching for (for example, by area, type of homes).
Facebook Ad
This is one of those rare times that we encourage you to use the Facebook 'boost' feature (we mostly recommend using Facebook's Power Editor tool to create ads); but here's the catch: we are only going to promote this to people we know. That means that we will either target people who already like your business page or who are already in our list.
When you created the post above you may have noticed this fancy little blue button in the lower right corner of the post (see inside the red square below):

Using the "Boost Post" Facebook Feature
When you click the blue "Boost Post" button a screen will open up asking who you want to boost the post to/the audience for the post. We'll do this twice, but the first time we will target only the people who already like your Facebook business page:
A great feature on this is the Learn More button, which is just a beautifully clear way of promoting your call-to-action (which will have your link to your landing page or sign up attached to it):
By boosting your post only to people who like your page means that you are getting laser-focused in your marketing: they've already expressed an interest in buying in your area. Depending on how many followers you already have, and if they are good leads, you'll spend a lot less on advertising but with a surprisingly high return on investment.
Easy peasy, right?
Ok, now a little more advanced technique (nothing to panic about though, we promise) is to upload your customer list (no matter what format your list is in currently, CRM, Excel, etc) so that you can create a Custom Audience in Facebook.
Start by going to https://www.facebook.com/ads/manager and click on the Ads Manager button at the top left and look at the dropdown menu, where you will find under Audience (under Assets):
On the Audience page you will see will see on the top left, Create Audience, then drop down to the Custom Audience (you'll see below that we have already created lots of many custom audiences for our needs):
A Create a Custom Audience dialogue box will pop up and you will need to select Customer File from the list provided. From there you will be given a choice on how you want to add customers to your audience: Choose a file or copy and paste data or Import from Mailchimp.
Note: You will need to have your customer list in either a CSV or TXT file. Most CRM tools or Excel will allow you to export as a CSV file; it's a universal file type for sharing data.
You'll be prompted to check what fields need to be mapped or copied over; you don't need to map all the fields that you may have in your database over to Facebook. What you see in the screen shot below (phone number, email, and country) is sufficient; Facebook can tell a lot just by a phone number and an email address!
Click Upload and Create:
It'll take some time before you actually see your audience showing up in your custom list (anywhere from 20 minutes to 24 hours). Take a look below to see what a ready vs not ready list looks like:
Once your list is ready, go back and Boost Post just as we did earlier but this time you'll see an additional audience: the list that you just uploaded!
Following Up With People Who Opt-In To Your Market Update Landing Page List
After you've captured someone's contact information, the trick is to keep engaging with those potential clients so that you are the agent in the front of their minds. When they are ready to buy or sell, you are the first agent they contact.
Let's lay out a few sample messages; routes that you can take in starting a conversation.
After a few weeks of receiving updates your potential buyers have likely developed an opinion, a response, to the properties you've sent. We want to understand that opinion, their response, and use it to learn how to serve them better.
Here are three ways we can use a more personal, hands-on, approach while elevating and qualifying your leads.
Start by scheduling a reminder to follow up with your list on an individual basis, using one of the following messages, every few weeks:
Message #1:
To gauge the interest of a potential buyer, your message may read something along the lines of:
"If you're not seeing homes that interest you, we may need to expand your search. Would you like me to change the location or other criteria?"
They may then request more areas to look at or less-specific criteria so they receive more options. Remember, use a personal a call, email, text, or social media message.
Message #2:
Depending on the response you receive to the first message, which will start a conversation with your potential client, you may want to use this similar (but opposite) message a few weeks later:
"If you're not seeing homes that interest you, we may need to narrow your search. Would you like me to change the location or other criteria?"
These clients may feel that they are overwhelmed by info, too many properties to wrap their head around. Keep moving your conversation along; you are just keeping up to date with your potential clients so when they are ready to move, they think of you.
Message #3:
Now, after several weeks of updates have gone by, you may want to say:
"If you're not seeing homes that interest you, we may need to modify your search. Would you mind sharing what you liked or disliked about the houses you have seen so far?"
This invites them to share their thoughts with you; you are always offering value and developing your relationship for future opportunities. Use it for a context for a conversation that tells you what they need and gives you an idea of how ready they are to buy. At the same time you are offering not only value but building on your relationship and preserving the opportunity to stay part of their conversation while they are in a research stage.
We hope this post gets you well on your way to increasing your business exposure and developing those much contacts!
See you inside the member zone!
Happy Marketing!