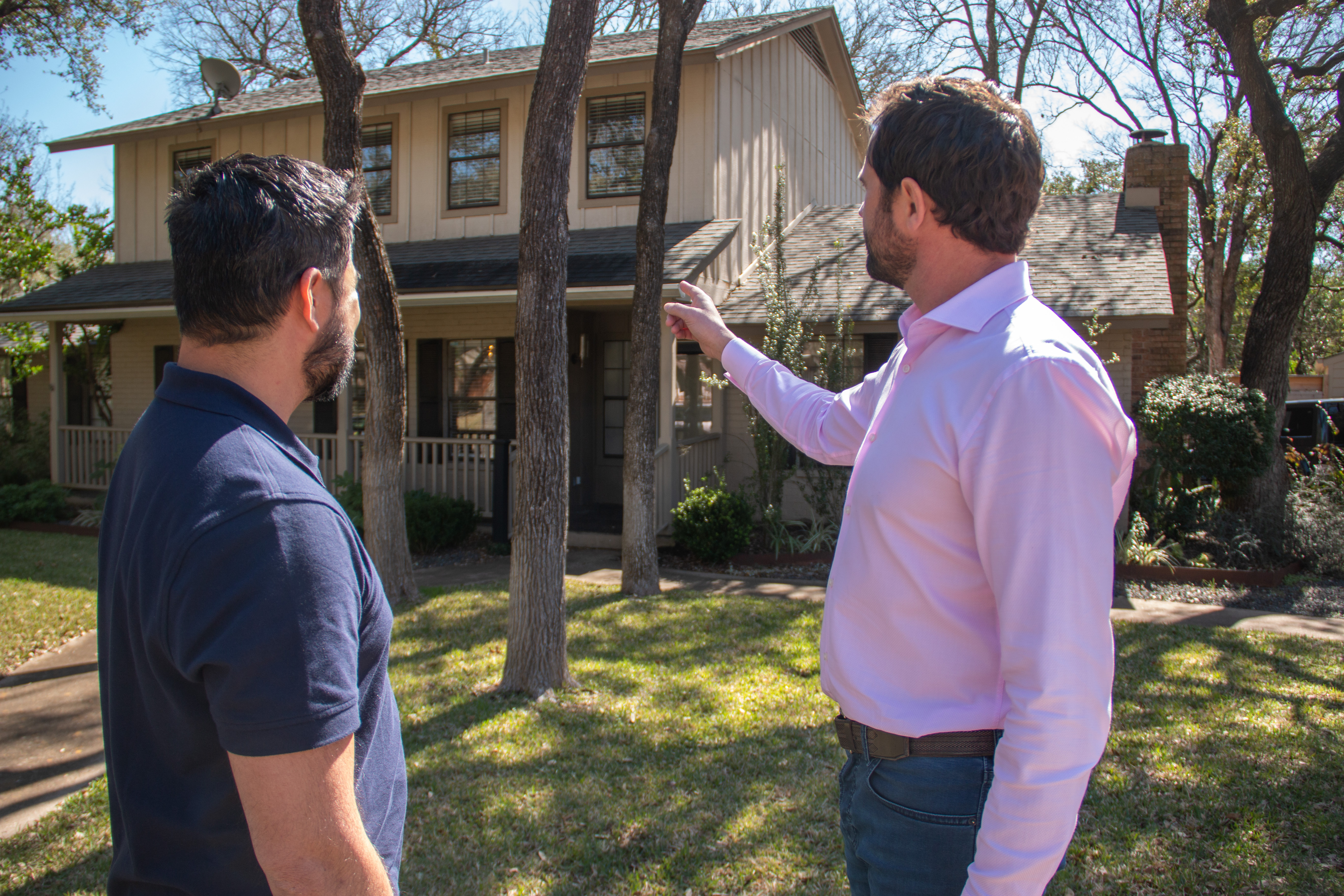 Fastest & Easiest Source of Listings
Every top agent knows the number one source of business is word-of-mouth recommendations and repeat customers.
Word-of-Mouth is defined as:
Giving people a reason to talk about you or your stuff.
Making it easier for those conversations to take place.
Every real estate professional needs a marketing strategy to intentionally give people a reason to talk about you and to make it easier for them to have that talk.
Sending out useful real estate information on a consistent basis to everyone you know is the easiest and fastest way to make these conversations take place. Share tips, emails, blogs, social posts, and short videos that share what you know about real estate that also creates the perception that you are an expert... that you are competent at what you do.
Marketing for Word-of-Mouth Listing Leads
Building up word-of-mouth and your reputation in your market comes down to 5 simple steps you take every month. You can accomplish these steps in under 90 minutes a month.
First send out an email to everyone you know talking about a specific topic related to real estate. Second, consider making a more thorough version of that topic in a blog or even a YouTube video.
Then share the information in the social media channels you use, such as FB, Instagram, LinkedIn, and Twitter. Then create a 1-minute video of yourself talking about the same topic. Post this online, share it with everyone you know, and use FB Ads to promote it to your sphere of influence.
One you do this, you will have created the context needed for people to talk about you if the opportunity comes up for them to recommend or refer you. It also reminds past clients that they know, like, and trust you when it comes time to move.
Do this consistently every month and you'll soon see your pipeline filled with clients and prospects.
How to Use FB Messenger to Collect Word-of-Mouth
Do you like the idea of phone call free lead generation? If you're sending out marketing for word-of-mouth, then all you have to do is use FB Messenger to make contact with people you know on FB.
Sales is a contact sport. And if you want to get more ready-to-list customers, then reaching out to the people you know to check in and see how they are doing will build up your relationships while harvesting leads.
Simple open up FB Messenger and start checking in with people to see how they are doing and respond with genuine interest when they reply. If they have a referral or have been thinking of moving, it will bubble up in the conversation.
Send a Property Marketing Plan in Your Pre-listing Packet
According to the National Association of Realtors, the top activity home sellers want their agent to do is market their home to prospective buyers. Using a property marketing plan shows prospective clients exactly how you are going to accomplish this.
By sharing this information before your appointment, you set yourself apart and set the expectation that anyone they talk to should have a marketing plan for their home.
Most sellers fear real estate agents and brokers will simply put a sign in the yard and list their home in the MLS. By using and communicating innovative marketing strategies, you set yourself apart while demonstrating your competence as a listing agent.
Listing Presentation Templates, Tips and Scripts
Top listing agents don't "wing" listing opportunities. A highly structured approach guarantees their success. So what should you do for your presentation?
You must master the pitch and the promise. The pitch is what you say and how you say it. The promise is what you're going to do for the client.
Does your listing pitch and promise stand out from the crowd? Are you making promises that set you apart from your competition?
A few keys to standing out is always show how you stack up to the competition. This not only shows you perform, it' gives you a target to beat so you can gain a competitive edge.
Since sellers want us to market their home to buyers, consider using "innovative marketing strategies" as a way to distinguish yourself from others who will only put a sign in the yard and put the listing in the MLS.
Handling The Two Most Common Objections
"My home is worth more than that."
"Will you discount your fees?"
These are two of the most common objections we hear from sellers. Addressing these concerns requires more than simple tactics or trying to strong arm your clients into submission.
If you educate your client on pricing strategies and show them how you earn your fees, you reduce their concerns and remove the objections from the conversation.
What to Send After the Listing Appointment
After your listing presentation, sending a Client Welcome Kit turns your listing client into an advocate and gives them a tool to recommend you with.
Your Client Welcome Kit will also turn more prospects into clients. By providing information that treats leads like clients, you assumes they will become a client. In many cases, just being treated differently can open the door and solidify you as the person they want to work with. And they begin to assume you will be their trusted advisor.
The Client Welcome Kit gives a tool to people who know you to recommend you with. If we don't make it easy for people who know us to recommend and refer us, they often times won't do it. The Client Welcome Kit educates, sets expectations, and makes you stand out.
The Client Welcome Kit reminds those people we know that we're available to help them if they have any real estate questions or interests. The natural response from anyone who is thinking about moving will be to respond with, "I've been meaning to contact you…"
Want More Tips?
Garry Creath and Chris Scott at The Paperless Agent share real estate sales, marketing, and tech tips at: