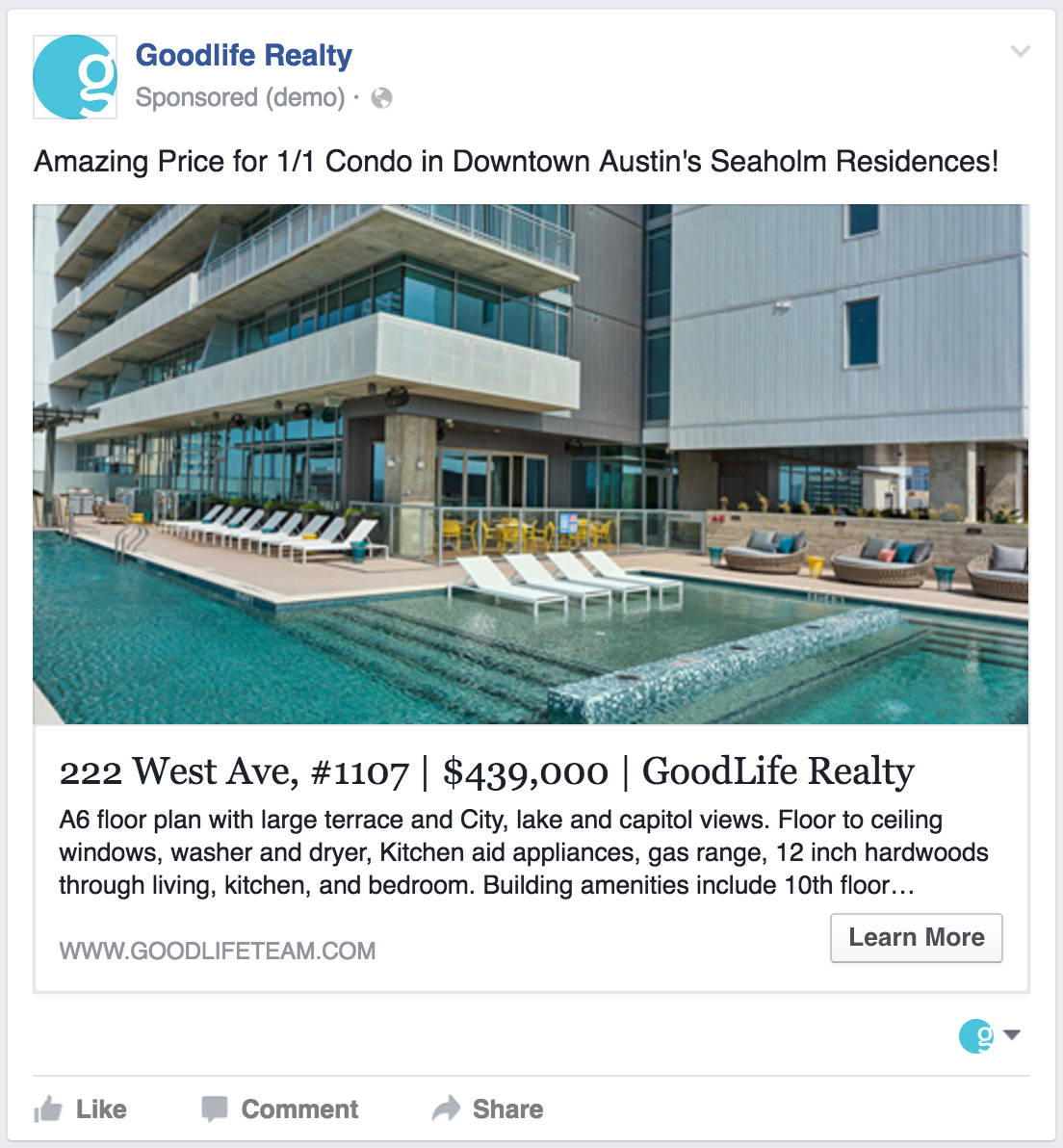 Are you wasting time & money on Facebook? Download free Ad Campaign templates to promote your real estate practice on FB for as little as $1 day!
When you put a sign in the yard of one of your listings, how many people would you guess see that sign? 100, 200, maybe 300?
While that traffic is good and there is absolutely no reason not to do it, today there are additional, more effective ways to show potential buyers a property is on the market.
And maybe THE most effective way is by running a Just Listed campaign using Facebook Ads.
Here's an example of one of our Just Listed ads:
As you can see, the ad features the property and attempts to draw potential buyers in. When someone clicks on the ad, it takes them to a property landing page designed to showcase the property: http://www.goodlifeteam.com/listing/222-west-ave-1107-austin-tx-78701/
And here is where Facebook is really powerful: Facebook's audience features allow you to be very specific about the audience you're targeting.
We find potential buyers by narrowing the target audience by zip code, demographics, income range, homeownership status, and so on…
Targeting by area:
Targeting by likely to move:
If you want to learn, step-by-step, how to create a run a Just Listed Facebook Ad Campaign, click the link below!