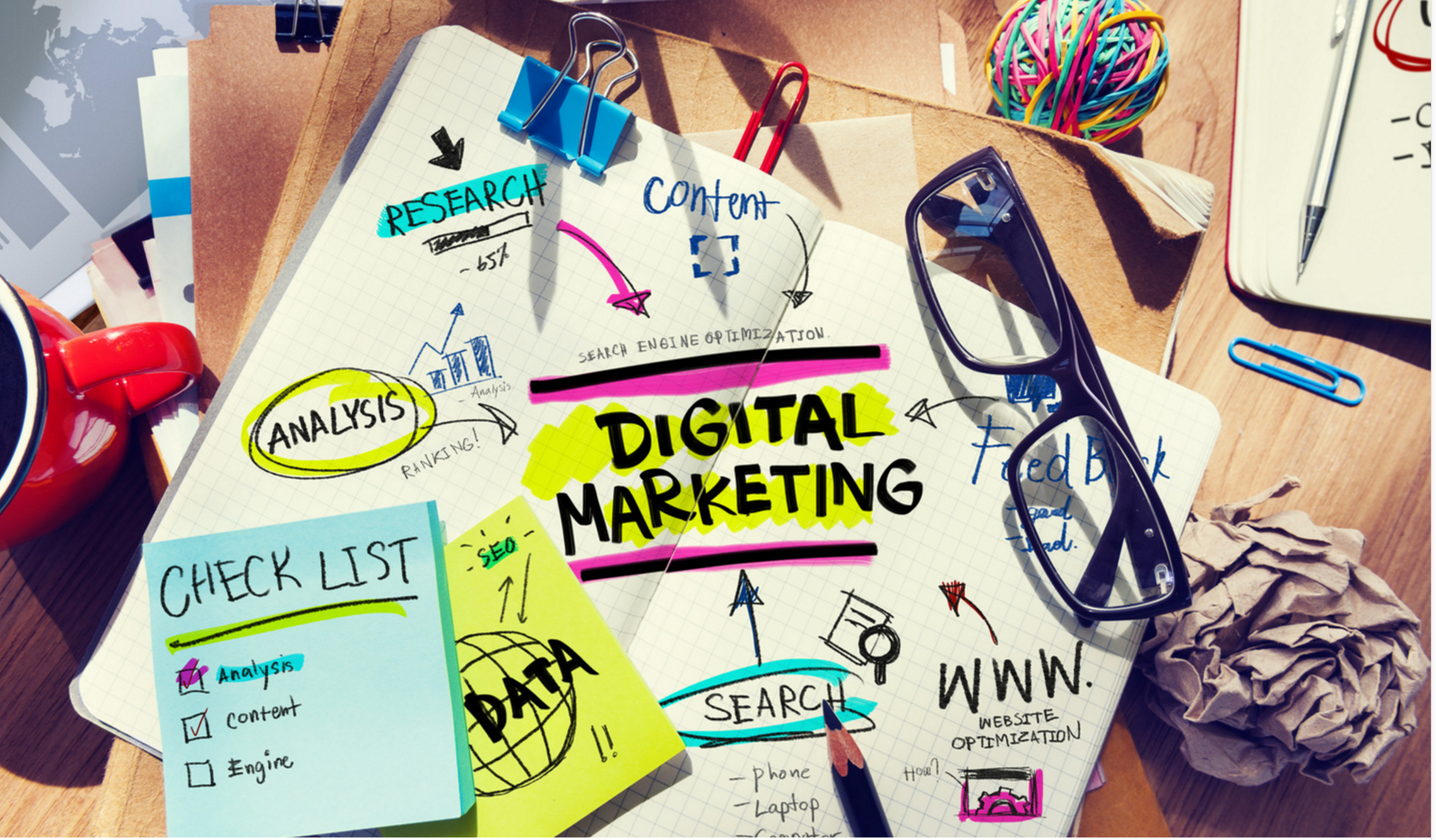 When it comes to online marketing, there are a lot of dangerous misconceptions: online marketing isn't necessary, it doesn't work, online leads don't convert. The list goes on.
But the fact is, our industry and our clients are changing, and we have to change with them. Here's a prime example. One of the biggest shifts in our industry happened when various portals began displaying listings on the internet.
Before people could pop online and casually browse listings, they had to flip through ads in the local newspapers or drive around neighborhoods. At some point, however, they HAD to contact an agent if they wanted to know what was really on the market. Which means, as an agent, if you were patient and did a decent job marketing yourself, the phone would eventually ring.
Then listings hit the net, and the market went from being a closed market to an open market. People could see the local inventory without having to contact an agent. Now, nearly 100% of people will either start with or use the internet during their home search. What's more, just under half of all home buyers will find the home they purchase online.
And that's just one example of the dramatic shift in consumer behavior. To survive in today's market, agents and brokers must be able to find and connect with the current generation of home buyers and sellers, and that generation is online.

Online Marketing
Today, real estate professionals need to understand how to be marketing professionals. The trouble is, as an industry on the whole, we've been slow to adapt to these changes, and most agents don't have the tools or knowledge to successfully market online.
And that's where online marketing gets its bad reputation. It's not that digital marketing doesn't work; most real estate professionals just aren't equipped to make the most of the opportunities that exist.
So how can we market online to expand our sphere of influences, build our databases, keep in touch, and close more deals?
The purpose of marketing online is to build a list of potential relationships, build confidence with those relationships, and serve them with their real estate needs. Sound familiar? It's essentially the same process real estate professionals have always used. We just need to take the essential process that worked in the past, and tailor that process to work with new strategies and tactics.
Tailored for online marketing, the process looks like this:
Grow Your Audience -> Capture Contact Information -> Cultivate Leads -> Close Deals
But where do you get started? There are a lot of different avenues for marketing online. There's social media, email marketing, websites, blogging, and on and on. How do they all fit together? Let's take a closer look at each stage of the process and some different strategies you can use along the way.
Grow Your Audience
First things first: you need to reach and form relationships with new people if you want to grow your business. As mentioned earlier, today our potential clients are online. They're on social media. They're browsing the internet for listings. And so on.
To reach more people online, there are countless of options. You can…
Email or reach out to your existing network
Build a Facebook presence
Use Pay-per-click advertising on Google, Facebook, or another avenue
Have people naturally find your website when they search for real estate related topics
And more! All of these sources are known as "traffic" sources. The goal is to drive people to your website where you can provide more information and hopefully capture their contact information. Throughout this blog, we've written about some of the most effective campaigns we use to generate traffic…
Check them out, and put them to work today to start growing your audience.
Capture Contact Information
After you start driving traffic to your website, you need a way to capture the contact information of people who visit your site. The most common way to do this is with a landing page. Landing pages offer something of value in exchange for an email address, phone number, or both.
In fact, the item of value you offer can be part of your traffic campaign. For example, you can use Facebook ads to offer an online home valuation to potential sellers. You want to offer something people are interested in. Here's a list of ideas of content you can offer:
Fortunately, there are many services that make setting up and running landing pages easy. LeadPages offers an excellent service. InstaPage is another one. With both of the services, you can handle the entire process of creating a web page, capturing an email address, and delivering the content you promised.
Landing Page Example 1:
Landing Page Example 2:
Cultivate Leads
After you capture someone's contact information, you need to follow up with them and build a relationship. When an online lead first fills out a form on your website, only a very small percentage will be ready to take action right away. The rest you will need to build a relationship with over time. That way, you stay top of mind
To do this, you need to build trust, and trust is built by showing competence and giving value over time. You need to provide information and help guide them through the home buying or selling process. You can do this in a number of ways. You can provide a monthly newsletter. Post regular content to your website, blog, or social media pages. You can provide information via email over time. Send out a regular market update. And so on!
To capture the leads ready to act now and establish a relationship with those who aren't, make sure you send out an email within the first 24 hours. Businesses that contact prospects within one hour of receiving queries are 7x more likely to have meaningful sales conversations.
Here's an example of the first couple emails that would go out after someone requests information on the home selling process:
Email Follow-up Example:
Email Follow-up Example:
You want to provide information and remind your leads of your services until they are ready to buy or sell. Make sure you're consistent, but not to pressing. Half of people begin their formal home search 6 to 12 months in advance. You need to provide information and stay in touch until they're ready to pick up the phone and call!
Close the Deal
Eventually, a percentage of the online leads you generate will reach out to you, and when that happens you need to be ready to close the deal! You know how to promote yourself and get the listing appointment. But once you're on the listing appointment, you can use the the online marketing skills you develop to differentiate yourself from the competition.
For a 10-step property marketing plan you can use to during your next listing appointment, read Attract More Sellers With The Irresistible, Proven Digital Marketing Plan for Agents.
If you want one quick simply campaign you can use to get more buyer interest in your listings, use the Just Listed Facebook Ad campaign. With this campaign, you promote your listings using Facebook Ads. You can see an outline of the entire campaign here: http://blog.thepaperlessagent.com/2015/08/3-facebook-campaigns-to-find-new-leads-and-promote-your-business/