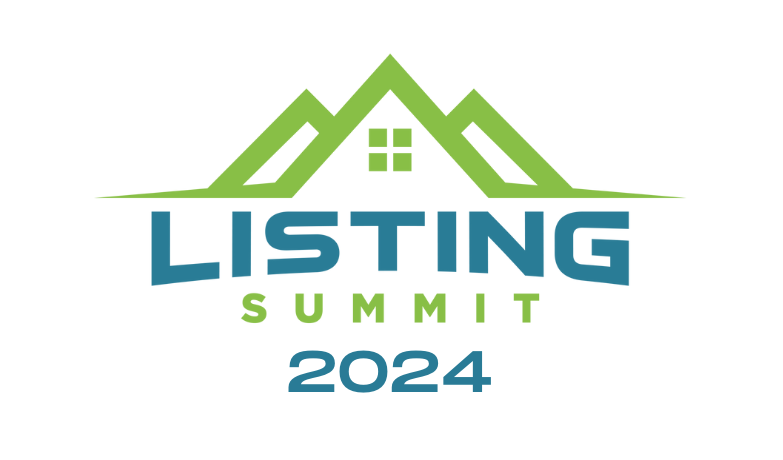 It's that time of year again when we gear up for the next big Listing Summit. Over the past two years, the Listing Summit has become the go-to event for real estate professionals seeking insights, strategies, and solutions to excel in the dynamic real estate market.
In 2022, we delved deep into acquiring listings, and in 2023, we explored how to make the most of those coveted listings. Now, for 2024, we're reaching out to you, our biggest fans and agents in the field , to help us shape the future of the Listing Summit.
We know that the real estate landscape is constantly evolving, and staying ahead of the curve is essential. So, we want to hear from you: What are the burning questions and challenges you anticipate facing in 2024? How can we help you prepare for this ever-shifting market? Your insights will guide us in creating an event that addresses your specific needs.
The Hot Topics of 2024
Before we dive into your concerns, let's touch upon some topics that are already on everyone's radar:
The AI Revolution: Artificial Intelligence (AI) has made its way into various industries, including real estate. But the question remains, how can you harness the power of AI to enhance your real estate business? Are there specific AI applications that you're curious about? We have prompts and practices we've been constantly improving on and are excited to share during Listing Summit 2024.
Navigating the Shifting Landscape: In a market that's constantly in flux, finding listings can feel like chasing a moving target. How do you adapt and stay ahead when listings are scarce, and competition is fierce? We'll share our strategies and tools for finding listings in this ever-changing environment.
The Mortgage Rate Conundrum: Sellers with low mortgage rates may be hesitant to move, even in a hot market. How do you effectively communicate with sellers who feel "locked in" to a low-rate mortgage? Learn new persuasive techniques and scripts to effectively communicate the market to Sellers.
Addressing Buyer Anxiety: On the other side of the coin, buyers may be apprehensive about high-interest rates. How do you ease their fears and guide them through the buying process in a shifting financial landscape? We'll cover how to guide buyers through the buying process with confidence, while easing anxieties about rising interest rates.
Marketing for More Listings: Securing listings is at the heart of a successful real estate business. In 2024, the art of marketing to attract more listings is crucial. We'll cover the strategies that are working in our own real estate business and any emerging marketing trends that real estate agents should be aware of.
Your Input Matters
The heart of the Listing Summit has always been this community, and your input is invaluable. We want to ensure that the 2024 Listing Summit addresses your needs head-on, providing actionable solutions and valuable insights.
So, we invite you to take a moment to share your thoughts in the comments below. What challenges do you foresee for real estate agents in 2024, and how can we help you prepare for them? Your feedback will help shape an event that equips you with the knowledge and tools to thrive in the ever-evolving real estate landscape.
Don't miss out on the opportunity to have your voice heard and shape the future of The Listing Summit. Stay tuned for more updates, and let's make The Listing Summit 2024 the best one yet!
Want to be the first to hear exciting news and announcements about the 2024 Listing Summit. Sign up for our early bird list today:
https://www.thepaperlessagent.com/listing-summit-2024-early-bird