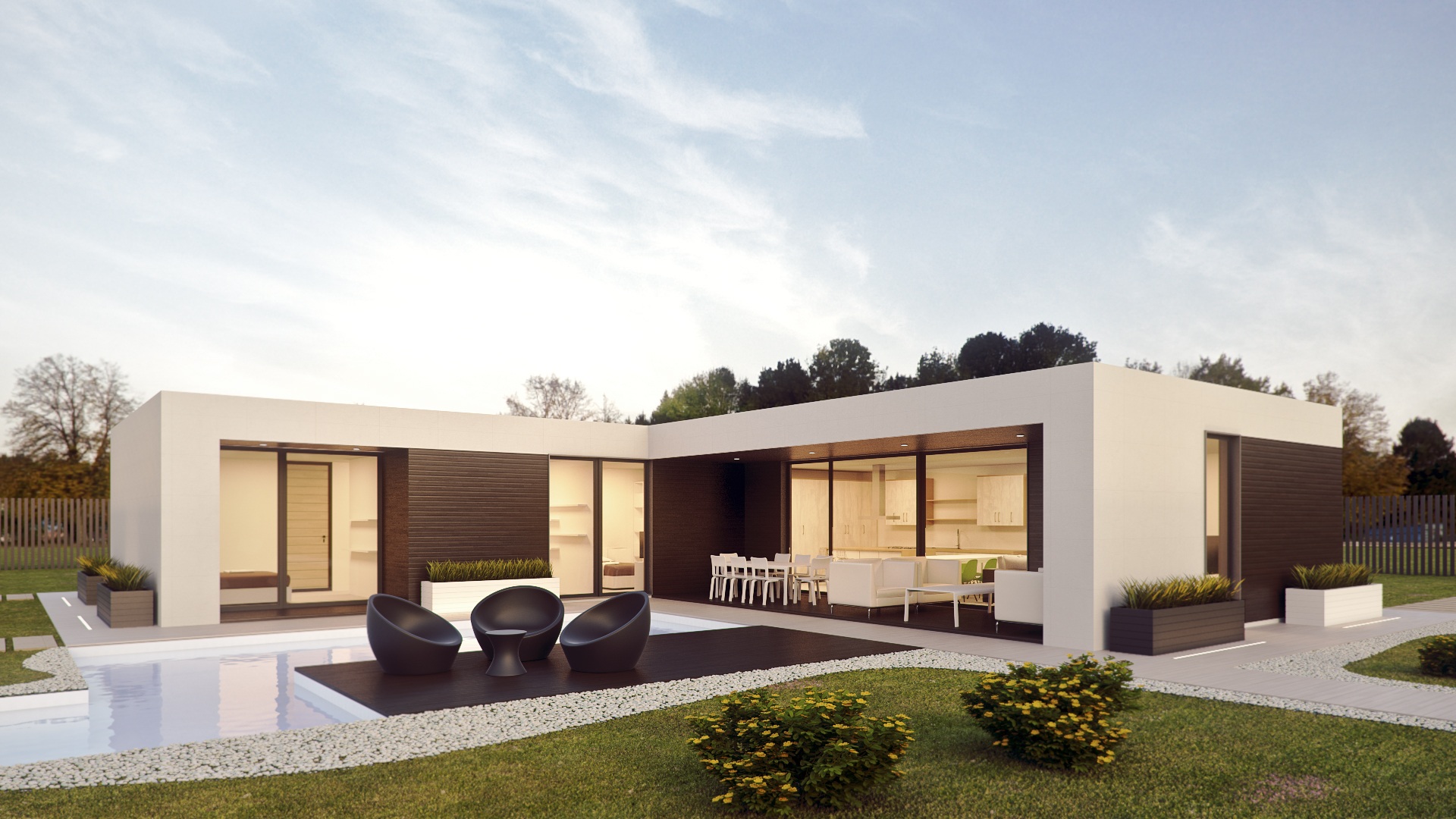 Marketing your listings is about so much more than "just doing enough"… You know, putting a sign in the yard, putting on the MLS, and praying that it sells.
So let's take a look at five methods we use here at GoodLife Luxury here in Austin, Tx, to market listings:
Property landing page
Facebook ads
Social media posts
Video
Print
Let's get into how to use those five methods in your own marketing strategy:
Property landing page
The Property Landing Page is a webpage specifically dedicated to a particular listing; it is hosted on your website and contains important information about that listing.
It is the hub of all your online marketing because all the marketing you do from here will direct potential buyers back to this page.
To see a live version of a Property Landing Page, take a look at this Property Landing Page set up by Garry Wise and his team as an example.
Here are a few tips to make your Property Landing Page stand out:
Add high quality photos
Consumers, especially those in the market for real estate, want to see photos and video of their potential purchase so do invest in high quality photography (no, shooting from your iPhone is not a fair substitute for hiring a photographer).
Add Call-to-Action buttons
For example, add a Schedule A Viewing button, to increase the likelihood of a potential customer making an inquiry.
Wondering why you need to do all of this work when it has already been listed on the MLS?
Why it's important to have a Property Landing Page (even when it's already been listed on the MLS):
There are two people who will search the actual address of that listing: people who are interested in that specific property (a serious buyer) and the seller (who has high expectations that you will market the house).
A Property Landing Page helps the listing rank on the first page of Google.
We want people come to our site – not another site. You want to be the agent that a buyer calls about the property, not someone else.
You want to get more people to your website. Only about 2-3% of your website visitors will make contact with you (such as fill out an online form etc) so if 100 people to visit, then 2-3 people inquire and become a quality lead. So, not only are you serving your seller by increasing traffic to the listing, you are also potentially generating and promoting your business as well.
We mentioned above that it's important to place on a Google search. Here are a few tips on how to get higher Google placements:
Search Engine Optimization (SEO) isn't as scary as you have been lead to believe so here are few things you can do to increase the likelihood of your listing ranking high on a Google search.
The name of the property landing page (the url) should be the full property address.
The name of the photo should contain the full address of the property. By including the property address in the name of the photos in the photos (and the webpage) a search engine that reads through the code behind the webpage will pick up the rich media file (the photo), along with the property address, and realize there is a connection between the information on the page and the address. When the search engine "realizes" there is a lot of good information about the topic (the address) on that page, it puts more weight on that page and it should rank it higher in the Google search results.
A Call-to-Action button: as you scroll down through the sample Property Landing Page you will see there is a lot of additional information that a potential buyer needs and wants, as well as something that asks them to take an ACTION (Schedule a Tour, Request More Details, Ask A Question, Open House Information, etc). This should be strategically placed on the page (in more than one place) to give them enough opportunity to take an action. Make it simple to contact you that there is no reason not to.
Use video: Clients want video. Video marketing is at an all time high in terms of effectiveness, so take advantage!
Add a map with the address of the listing.
Facebook ads
Now that you have built a Property Landing Page, you'll need to start driving traffic to that page, and Facebook is one of the most effective ways to do that.
The reason Facebook advertising is so powerful is because they make it easy for us (especially in real estate) to find our ideal buyers: the people in your geographical area… who are looking to move!
Facebook literally collects this data and shares it with you, the advertiser!
This is a screen shot from an ad for the listing from the Property Landing Page above:
The first thing a Facebook user sees as they go through their newsfeed is this striking photo (are you convinced that it's time to get a professional photographer). This type of photo will literally interrupt the attention of the viewer and if it's appealing enough, they will stop and read the ad.
All of this happens without breaking the bank (Garry and his team run ads for about $10-$30).
Social media posts
First of all, don't overwhelm yourself with every social media site on the market; be strategic and post where your buyers are.
In real estate the consumers want to see photos and videos so use the platforms which are particularly tailored for visual media (Instagram and Facebook).
Instagram:
Instagram is a photo sharing social media site that makes it easy to snap a pic or video, add a filter and message and share. The emphasis on this site is less about engaging and more about sharing.
Instagram for real estate professionals is an excellent way to strengthen your Brand; one photo in a split second, will get noticed in the feed.
As with all social media platforms, there is a level of commitment that is needed to maintain the site. Once you start posting on a site, it needs to be continued with enough frequency (a couple of times a week). A long delay between posts may make a new visitor think you have gone out of business!
Visit GoodLife Luxury Instagram page at https://instagram.com/goodliferealty to see what a well-maintained Instagram account looks like (screenshot below).
Consider the following as you look at the page, as well as your page and competitors' accounts:
What style is shown? Look for images that exude your brand promise. Take pics of interesting features of homes that would pique the interest of your customers. Always use high quality photos and don't be afraid to edit and crop a good image to make it great.
What is the meaning of the content? Ask yourself about why you are posting a pic. What is the strategic intention behind posting the photo?
What does it say about the brand? Be cautious about the photos you choose to take and share because it will very quickly determine what your brand is, whether that was your intention or not.
Regardless of the social media platforms you choose to use, they should always point back to your Property Landing Page.
Facebook:
You are likely well aware of Facebook at this point but be sure to create and use a Facebook Business Page to promote listings; don't use your personal profile. Facebook has strict rules on using a personal page for business purposes and the platform can – and will – shut down your personal profile for three years for violations.
However, after you create on the business page you can occasionally share posts from the business page to your personal page.
Video
Video is powerful right now, and it will continue to grow in the future, because consumers are demanding it; video is what they are drawn to.
There are so few real estate agents who are using video as well, so this tool will automatically create an opportunity that differentiates your brand in the marketplace. Yes, video may feel scary but it is that important!
Here are the two video platforms you need to consider in your business:
YouTube:
YouTube is the original platform for video and video sharing.
For an example of an established YouTube page visit Goodlife Realty on YouTube and take a look at the screenshot below.
As you go through YouTube, ask yourself:
What kind of videos are posted on this page? There are more than listings on the GoodLife Realty page; it is filled with content that is of specific interest to the clientele.
What is the format of the videos? If you are a shy, try to interview someone else! An interview format removes the focus away from you and onto the guest. This format is also more conversational and more interesting for your viewer (a win-win).
Also try a market stats video; it's something that your customers want to know this! And don't forget to smile!
(not this smile…but thanks for the demonstration, Chris!)
But seriously, do remember to look at the camera and smile!
What kind of impression do you get about the firm's competence? The competence of the video roles over to your own branding.
This is a real example of a top property tour video by GoodLife Realty.Don't panic if your own videos aren't looking like this! This particular home had a high price point so Garry and his team did have a larger video budget set aside. This might not be what your first video will look like, but it is something to aim for; start where you are.
Facebook Live:
YouTube isn't the only platform for video; Facebook has also figured out that video is important to its users as well. Already this social media site has moved towards featuring more video and they have also committed to using video exclusively in about four years.
One of the easiest ways to use video on Facebook is through their live streaming app, Facebook Live.
A great aspect of Facebook Live is that the "live" video stays on Facebook even after the "live" streaming has ended. The video can still be watched for a long time to come after it has been uploaded.
This is also a simple format and extremely forgiving. Most video needs a certain level of production, but not Facebook Live; it's designed to be shot and watched on a mobile device!
Try using live streaming to conduct a property tour and point out features as you walk through the home (here is an example of a Facebook Live video streamed by Garry and his wife Krisstina, co-founder of The GoodLife Realty:   https://www.facebook.com/garrywise/videos/vb.1063000027/10207451222093055/?type=2&theater).
Why is video important?
Facebook has shown that viewers are affected by a video after watching it for only a few seconds; imagine the impact that can have on your branding!
Video is also a great way to stay in contact with your data base (and yes, you can embed the code onto your Property Landing Page).
Tips for editing a Facebook Live video before posting:
Edit the first frame (the thumbnail):  
To do this, go into your business page, then Publishing Tools and you will see the Video Library.
Once you click on Video Library, all the saved video files will be listed. Click the one you want to edit and change the frame by tapping the camera icon (see below):
Choose one of the professional photos you have had taken of the property as that first frame (the thumbnail).
Now, when potential buyers scroll through their newsfeed they will see the striking professional image pop out at them and are much more likely to click play.
Video Title
Use the property address in the video title and add relevant Video Tags (as seen below), for example  add "real estate" and the city in which the property is listed.
Add a Call-To-Action button
By adding a Call-To-Action button to your Facebook Live video, a url can be added and linked back to the Property Landing Page for the listing. Try an advanced marketing tactic by creating a Facebook ad or Boost Post from your Facebook Live video (after making the above edits, of course).
Print
Are you surprised to see print marketing on the list of creative marketing strategies (especially from The Paperless agent)?
We have found that print does work in your updated marketing strategy, especially when integrated with a digital marketing campaign where print and digital become a part of the full strategy.
There you have it – 5 ways to creatively market your listings!